Research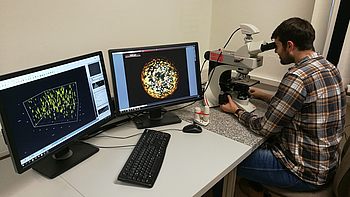 Research
We conduct research with our partners in the fields of binders and glass in order to do pioneering work here.
Teaching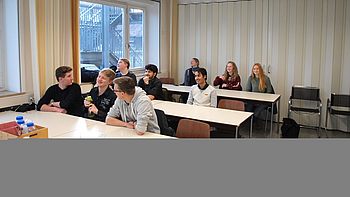 Teaching
Further information on career opportunities, lectures, theses or the course advisor can be found here.
About Us
About Us
All scientific staff, technicians and specialists from our institute can be found here.
Welcome to the Institute of Non-Metallic Materials
The INW has set itself the goal of promoting pioneering work in the field of binders, ceramics, glasses and related materials with theoretical, fundamentally oriented and technological focuses. We have established close relationships with partners in industry, research institutions and universities, ranging from loose collaboration to extensive project management. Numerous studies are funded in the programs of the AiF, BMBF, DFG and EU.
S 7850 Praktikum Werkstofftechnik Vorbesprechung für Studierende >UPDATE<
Bitte melden Sie sich nach Freischaltung des Sommersemesters im Stud.IP zur Teilnahme am Praktikum an.
Verpflichtende Vorbesprechung für alle Teilnehmenden ist am Donnerstag, 23.04.2020 um 13:00 s.t. im Hörsaal INW R030 (A3).
Bitte klären Sie schon im Vorfeld ab, wer zusammen in einer Gruppe das Praktikum absolvieren möchte.
Termine: immer Donnerstag von 13:00 - 16:00, wöchentlich ab 23.04.2020, Ort: A3-030 Hörsaal INW